Khalid Usman
Patron
9th Entry
Omar/Iqbal Wing
A business leader, pioneer and philanthropist known for
community involvement, fund raising, support of
charitable causes, and leadership in the non- profit sector.
Khalid served as Councillor for the Town of Markhan from
1997-2006 and again from 2018-today.
A recipient of Medal of Good Citizenship Ontario and
Governor General's Caring Canadian Award and Taghma-
e-Khidmat from President of Pakistan.
Dr. Khaqan Khan
PRESIDENT
22nd Entry
Omar Wing
I am Khaqan Khan, 22nd entry Omar Wing. I am
currently working in a management position in Ontario's
crown electric power sector agency. I have a passion for
CCH and want to contribute to noble causes through
The Canadian Abdalians Association.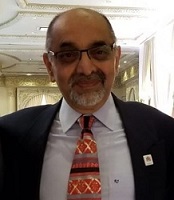 Rahat Jalal
VICE PRESIDENT
14th Entry
Haider Wing
I was Wing Commander, Haider Wing (1971-72). Engineer
by profession, but I made a living selling, marketing and
managing car & truck sales, mostly in the ME, with Toyota,
Budget/Avis and Nissan. Formally retired in April 2018, my
permanent base is now Markham, Ontario. I am enjoying
spending my time with my grand children, pickleball and
charity, not necessarily in that sequence though! I am a die-
hard Abdalian – always was and always will be!
Azhar Shah
GENERAL SECRETARY
24th Entry
Haider Wing
My name is Azhar A.Shah living in Toronto, Canada for
almost 20 years. Proud to be son of Late Z.A.Shah
(Principal and Professor of Chemistry at CCH). I am a
happy family with Three grown up kids.As a Professional
Engineer and certified Safety Professional in
Transportation Industry serving Canada leading
Transportation Company as Safety Manager
Aamir Masood
TREASURER
19th Entry
Liaqat Wing
I am Aamir Masood, from 19th Entry, Liaqat Wing. I
work as a Structural Engineer.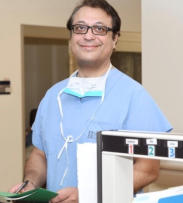 Dr. Syed Yasser Haider
DIRECTOR
24th Entry
Omar Wing
I am Syed Yasser Haider. 24th entry Omar Wing. I live in
Markham ON. I am a orthopaedic surgeon specialized in
knee and hip replacement surgery. CCH has played a
vital role in my life and I am eternally grateful to all my
teachers.
Asim Ibrahim
DIRECTOR
25th Entry
Omar Wing
I am a hotelier, a global traveller and a passionate
foodie, all thanks to CCH. Busy uplifting Pakistan's
hospitality and tourism, shuttling between Toronto and
Pakistan. Member of Pakistan Tourism Board
Investments group.
Ahmed Saeed
DIRECTOR
27th Entry
Omar Wing
I am from 27th Entry, Omar Wing. I am married and have
three kids. I am a project management professional
working with Bell. I like traveling and watching sports. It
is a great pleasure to be part of The Abdalians
Association of Canada.
Khurram Qureshi
DIRECTOR
31st Entry
Omar Wing
IT Program Manager with more than 20 years of
experience working with Public and Private sector in
Pakistan, Canada and the US. I am an avid sports fan and
follow Cricket, MLB, NBA, NFL, NHL, Golf and Tennis. In
addition to all that I like to play golf and tennis and
dedicate some of my remaining time to TV, movies and
book reading.
Asim Elahi
DIRECTOR
31st Entry
Omar Wing
I am an IT professional living in Canada since 1998. I am
a family man who believes that every moment in life is
precious and we must make the most out of it with our
loved ones. I love travelling, eating, and watching
Netflix. Did I tell you that I am a news junkie and try to
follow what is going on around the world. World Peace
is my dream. I want make the world a better place for
our future generations. 
Dr. Tayyab Sami Khan
ADVISORY COMMITTEE
42nd Entry
Aurangzeb Wing
I belong to the 42nd entry, Aurangzeb Wing. I am a
physician, and like to take the roads less travelled.
Abdul Samad Khan
DIRECTOR
45th Entry
Iqbal Wing
I am a Management Consultant- I love to travel and
explore places that people are less likely to visit
Rizwan Malik
ADVISORY COMMITTEE
27th Entry
Jinnah Wing
I am Rizwan Nawaz Malik and belong to the 27th entry,
Jinnah Wing. I work as a realtor.
Pervez Qureshi
ADVISORY COMMITTEE
2nd Entry
Haider Wing
I belong to the 2nd Entry, Haider Wing. I have been
working as a sales person for real estate with RE/Max
Realty Specialists, Inc, Mississauga since April 2005 and
have been trying to get my clients their dream homes.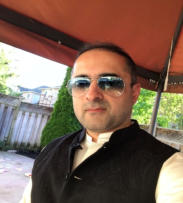 Imran Mir
ADVISORY COMMITTEE
38th Entry
Iqbal Wing
I am an IT Consultant in the Capital Markets world. Just
like the good old CCH days, I still enjoy playing all kinds
of sports. Proud to be an Abdalian.
Hassan Salahuddin
ADVISORY COMMITTEE
31th Entry
Aurangzeb Wing
I am an IT consultant and live in Toronto with my family.
Aseem Hashmi
ADVISORY COMMITTEE
Profile Information missing
Shayan Altaf
ADVISORY COMMITTEE
52nd Entry
Liaqat Wing
I am a Management Engineer by profession specializing
in Data Systems and Financial Risk Management. I just
cannot get enough of my cravings for travel, authentic
food and life in general.